Last Updated on: 29th April 2022, 07:05 pm
SparkyLinux has gotten a new functionality – full installation on USB stick.
It means that you can do "normal" system installation, similar to the hard drive installation.
Key features:
– don't need to cut your hard drive any more
– it's possible to save your personal files, perform system upgrades, install new apps – everything on USB stick
– the USB system (for me) is still fast and light
The feature is available at coming SparkyLinux 2.1 rc "Eris" LXDE/e17 and any next one.
How to install SparkyLinux on Pen/Flash Drive?
1. You need 8GB USB stick (minimum) for "Eris" edition.
2. Read SparkyLinux 2.x hard drive installation guide.
The USB installation is in 90 % exactly the same as hard drive installation.
3. Put your attention on a few points of installation process:
§ 10. Choose USB disk (for example: /dev/sdb) instead of hard drive disk (/dev/sda).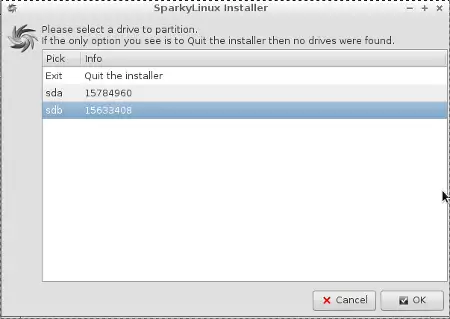 § 11. Preper minimum two partitions on USB drive for:
– / – root dir
– swap partition
You can make one more partition for"/home" folder.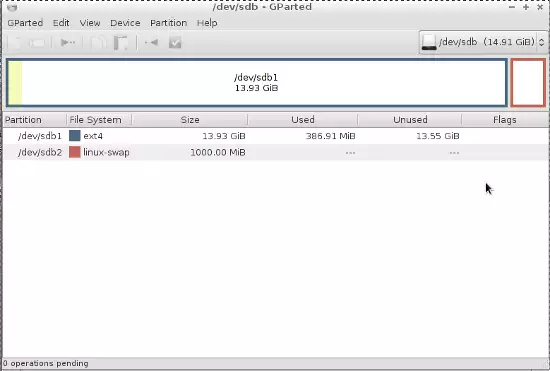 § 12. Choose partition for SWAP on USB drive (sdb2).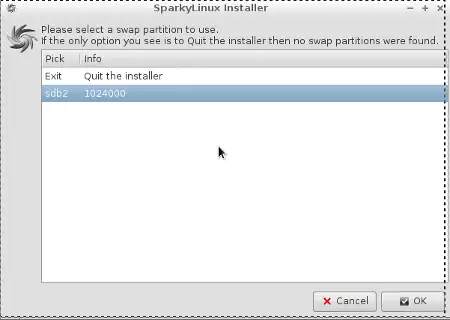 § 13. Choose root partition on USB drive too (sdb1).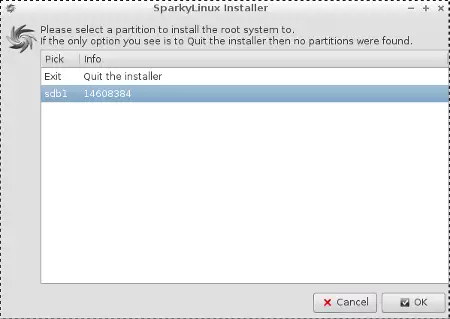 § 18. The most important – GRUB bootloader destination – "rootmbr".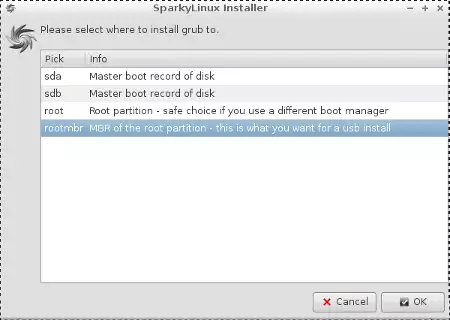 § 20. Check all settings for new installation:
– partition "sdb1" (!) will be formatted for root file system
– GRUB will be installed to the mbr of root partition of "sdb1" (!)

After installation finished reboot your machine and start it from USB drive.