Last Updated on: 29th April 2022, 06:46 pm
SparkyLinux 3.0 beta1 code name "Annagerman" is ready for testing.
Sparky 3.x has been built on the "testing" branch of Debian GNU/Linux "Jessie".
Annagerman is a name of a main-belt asteroid named after the Polish singer Anna German.
Sparky 3 provides a few big changes, such as:
1. Locales in Live system
Sparky Live has over 20 preconfigured locales available at system's startup:
Arabic, Chines, Czech, Danish, Dutch, English, French, German, Greek, Hebrew, Hindu, Hungarian, Italian, Japanase, Korean, Polish, Portugese, Romanian, Russian, Slovak, Spanish and Swedish.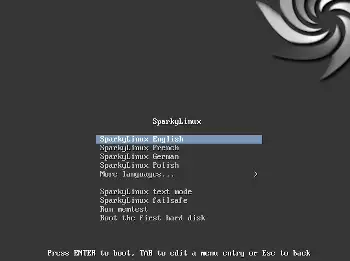 2. Sparky Live text mode
If you have an old computer with small amount of RAM memory, you can run Sparky Installer in text mode with no X Server. To do that, choose "SparkyLinux text mode" from startup menu and run the installer:
sudo sparkylinux-installer

I do not know what is the minimum system requirements to run the text installer with no X.
The smallest power I have used on virtual machine to do testing installation was:
– CPU 720 MHz
– RAM memory 128 MB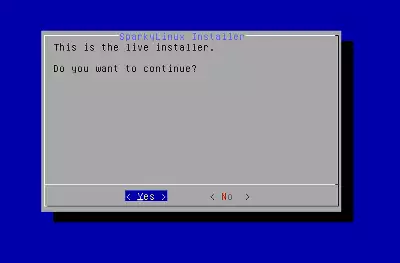 3. SWAP in Live system
From now, Sparky Live can use an existing SWAP partition.
If you have SWAP partition on your hard or USB drive Sparky will detect and use it itself.
4. New applications
Added a few new applications:
– lxmed
– software center
– xdg-user-dir
– hardinfo
– blueman
– taskmanager
– disk manager
5. SparkyCenter
SparkyCenter is a completely new application.
It's a small and simple app which gives you a quick access to the most important system settings.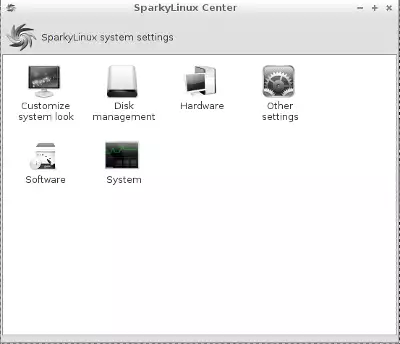 All packages have been synchronized with Debian testing repos of 20/05/2013.
Live system's user: live
Password: live
Root password is blank.
You do not have to install SparkyLinux from the beginning – it's puree Debian testing.
If you have SparkyLinux installed on your machine, do full upgrade of all packages:
apt-get update
apt-get dist-upgrade

Please test new features and report any bug on our forum.
Informacja o wydaniu w języku polskim -> https://linuxiarze.pl/sparkylinux-3-0-beta1/