There is a new application available for Sparkers: Mullvad VPN
What is Mullvad VPN?
Mullvad is a VPN service that helps keep your online activity, identity, and location private. Mullvad VPN is the built-in kill switch which automatically stop all network traffic. The application is available for Linux, OS X, Windows, iOS, Android and as a Firefox extension.
Features:
– Anonymous account
– No logging
– Externally audited
– Safe jurisdiction
– Integrated kill switch
– No paid reviews
– In-house support team
– Early adopters
– Simple setup
The application is free and ope-source, but using the service is paid.
Installation (Sparky 6 & 7 amd64):
sudo apt update
sudo apt install mullvad-vpn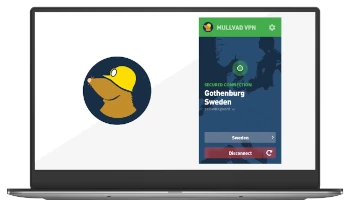 License: GNU GPLv3
Web: github.com/mullvad/mullvadvpn-app