Last Updated on: 28th April 2022, 09:10 pm
From Wikipedia: LightScribe is an optical disc recording technology, created by the Hewlett-Packard Company, that uses specially coated recordable CD and DVD media to produce laser-etched labels with text or graphics, as opposed to stick-on labels and printable discs.
What do you need to use the LightScribe technology?
1. CD/DVD burner with support of LightScribe technology
2. Blank CD/DVD disk ready for LightScribe technology
3. Application (drivers) which lets you use LightScribe technology on your machine
4. Additional software which offers more options than the standard application (an option)
Applications to enable LightScribe support is available in LightScribe repository:
– lightscribe – LightScribe System Software Package
– lightscribeApplications – GUI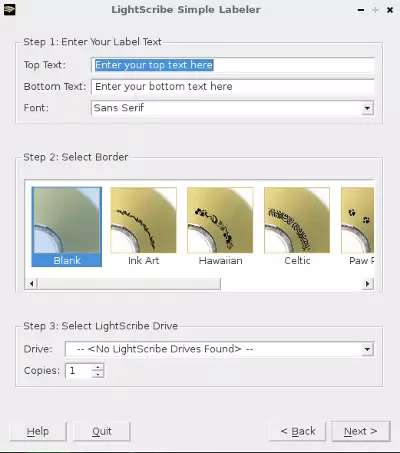 The GUI application lets you add text, choose fonts and add simply graphics theme.
Unfortunately it's not enough what I need so an additional software is needed.
LaCie company offers an application which has it's own GUI for LightScribe technology called 'LaCie LightScribe Labeler Linux". Unfortunately, it is available as 'rpm' package only.
I don't recommend to use RPM package manager to install it.
APT can't control it so it's not a good choice.
The solution is 'lightscribe-installer' package, which can download and install all packages require to enable the LightScribe support and installs the LaCie GUI as well.
You can install the installer from Sparky repository:
sudo apt-get update
sudo apt-get install lightscribe-installer

Then run it from Menu-> Graphics-> 4L-GUI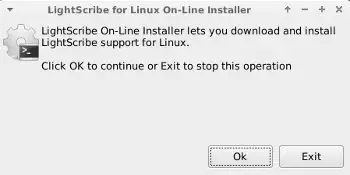 Ones installed, run the application again from the Menu.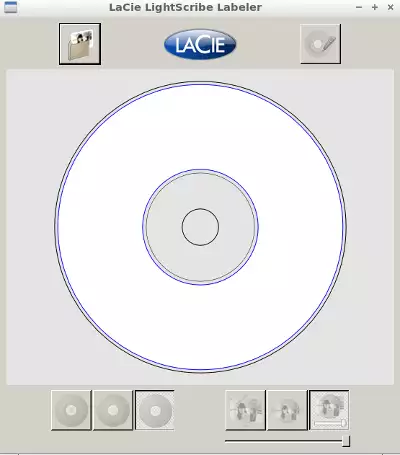 LightScribe and LaCie packages have been built for 32 bit machines.
The 'lightscribe-installer' lets you install them on 32 and 64 bit machines.