Last Updated on: 16th June 2023, 02:15 pm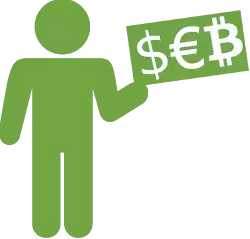 It happened my friends…
…what we expected, but we were not thinking that it would be so bad.
Our dear friends, the coronavirus changed everything now, and we lost our main source of income, which we used to pay our monthly rent, food and medicine – we both suffer from chronic diseases. In addition, all products and services getting more expensive everywhere, in Poland too.
From your current donations and money from advertising, we will cover only some bills of electricity, gas, water, internet, domains, taxes, small computer equipment (memory, USB sticks, mice, batteries, etc …) and fuel. But there is 400 Euros too short to cover rent, meals and medicines.
Linuxiarze, SparkyLinux, ArchiveOS are our life and passion and we don't want to give them up.
For this reason, we would like to ask you for slightly more support starting from June, means $ 700 / € 650 / PLN 2.600 at least every month. This is just the amount of the minimum wage in Poland per one person, but it will allow us to pay all the bills and survive another month, and another, just one by one. We can't do it without you.
We are not entitled to any funding, we are on our own and your help, which never disappointed us and we hope that you understand our situation, because you are the best community in the World.
In short, we have lost the only "normal" source of income we have had, and at the moment we can only count on you!
We don't know will we be able to return to the time before the pandemic, so without looking back, we try to live here and now as best as possible by creating our services and SparkyLinux for you.
So, will you help us survive this hard times?
With all our heart, we thank all of you.
Stay well.
Aneta and Paweł